The Best Newborn Baby Gifts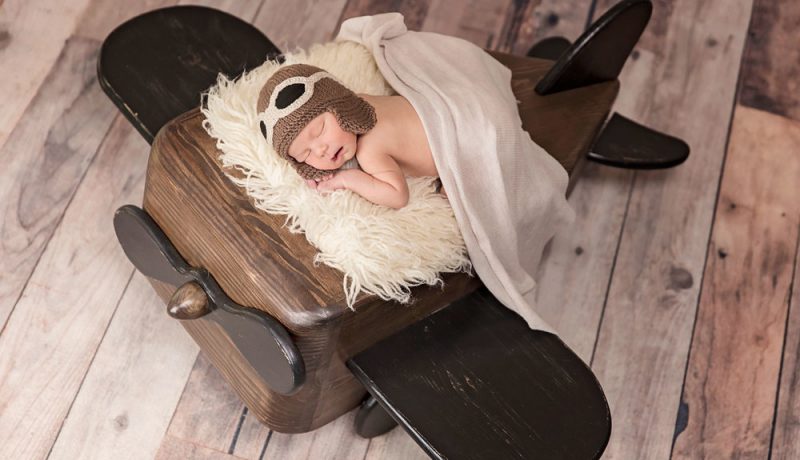 Newborn babies bring a wave of excitement to the family. We tend to welcome those new members into the world by throwing parties accompanied with gifts. Some of the newborn baby gifts are not only intended to congratulate the parents on the birth of the child but also to make their life easier especially during the first few days after delivery.
As expected, the task of choosing baby gifts is not always easy. Here is a compilation of some of the best newborn baby gift ideas.
Handmade baby basket
You don't always have to spend thousands of dollars to get ideal newborn baby gifts. Your hands can do the job perfectly. Craft a beautifully designed handmade baby basket and present it as your gift. Newborn babies tend to receive lots of gifts at once to the extent that storing them can be an issue. Some items such as shampoo, baby lotion, and other personal effects can overwhelm the parents, but a baby basket can come in handy. Even though there are different makes of baby baskets, a handmade one will stand out from the rest as it shows that you dedicated some time to design it.
Travel high chair
Do the parents of the newborn baby travel frequently? Then it's time to make their traveling experience comfortable and convenient. They probably already have a high chair, but it may not be portable meaning they can't move around with it. Bring along a high travel chair that can be carried around with convenience.
The new mom also needs some time off while in places like a restaurant, and one way to enjoy this is by putting her baby on a high chair. Unfortunately, most of the restaurant seats cannot be trusted, especially when it comes to cleanliness standards. A traveling high chair can also be clamped easily to heighten the comfort of the baby.
A baby carrier
When selecting your gifts, try to always prioritize the comfort of both the baby and the parents. The comfortability of these two can be achieved by using a baby carrier.
The importance of a baby carrier is not only visible when the parents are traveling, but it also comes in handy even at home. Parents can execute other chores while carrying their baby. This makes the baby carrier to be a perfect gift as it enhances convenience and comfort.
Baby books
It may be too early to give out this kind of gift, but remember that you may not get another chance to bring the gift in the future. You should also note that the books will not expire, meaning that they can wait till the baby is mature enough to read them.
Be the first person to contribute to the baby's library by bringing along some good baby books. There is a wide variety of baby books that have different themes. Choose the ones that have thick and soft pages that can be handled by the tiny hands and those that won't get torn easily. If you opt to buy them from online stores, all you need is to search them by age, and you will get the ideal one.
Newborn photography props
Photography is one thing that many new parents cannot afford to ignore. The photos of newly born babies will be a reminder of their first days in the tough journey of parenthood. Remember that it is not just about taking pictures of the baby, what matters most is the quality of the photos. You can make a good impression by carrying along cute newborn photography props. One unique feature about this gift is that it will be remembered even after several decades from the day that you presented it. Try to shop around for different prop designs and choose one that you think will look perfect for the baby.
Visit our shop for ideas on baby photography props
Baby picture frames and photo albums
Some parents like decorating their houses with cute baby pictures. In most cases, the frames are never enough to do the job, and this forces them to put only a handful pictures in the house. Some cute baby picture frames can be a perfect gift. The frames can also be used later to support some of the first drawings that the baby will do.
A photo album can also be an ideal newborn baby gift. Almost every parent like taking cute pictures of their babies, but having a physical storage location for such photos can prove to be a challenge. During such situations, a beautiful photo album can save the situation.
Designer baby clothes and even shoes
Newborn babies can also look cute in designer clothes and shoes. If you have some money to spend on the baby gifts, why not go for designer stuff? The parents will love them and will appreciate the effort that you put into getting these clothes. Buy clothes that will not be outgrown fast, and those that won't get stained easily.
Designer diaper bag
A little luxury will go a long way in leaving a permanent impact on both the baby and the parents. A diaper bag is meant to enhance the comfort of the mother, especially when traveling. They also add some class and elegance to its carrier. The mom and the dad will enjoy the privilege of flaunting around the logo that is on the designer diaper bag not forgetting that most of them have been specially designed not to strain or wear down the person carrying them.
Lullaby CDs
A parent's nightmare is a baby who refuses to sleep regardless of the effort they try to put. Lullabies can help the baby sleep, but the parents may not always be in a mood to sing them. Surprise the parents of the newborn baby with a lullaby CD. Disney lullabies and some classical music are some of the CDs that you can consider buying.
Before you purchase any newborn baby gift, try always to ponder the needs of the parents and their lifestyle. Get them something that will perfectly blend in their way of life. It doesn't have to be an expensive gift. Just get what you can afford.